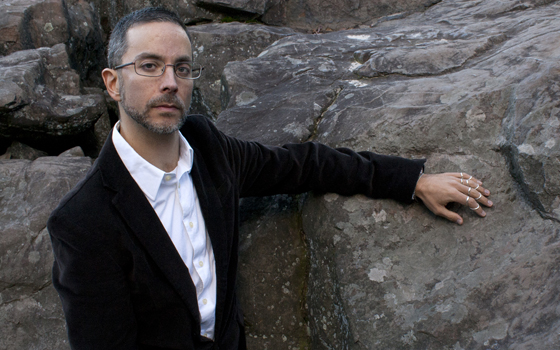 Noah Baerman Resonance Ensemble
Saturday, April 25, 2015 at 8:00pm
Crowell Concert Hall
$15 general public; $12 senior citizens, Wesleyan faculty/staff/alumni, non-Wesleyan students; $6 Wesleyan students
Click here to view the full album on flickr
A pianist, composer, educator, author, and Artistic Director of Resonant Motion, "Noah Baerman is no stranger to aiming high" (David Adler, Village Voice). With a cast of instrumentalists and vocalists including alto saxophonist/flutist Kris Allen, vibraphonist Chris Dingman '02, cellist and vocalist Melanie Hsu '13, bassist Henry Lugo, Private Lessons Teacher and drummer Bill Carbone MA '07, Ph.D. candidate, and vocalists Latanya Farrell, Claire Randall '12, and Garth Taylor '12, Mr. Baerman (on piano, synthesizer, and slide guitar) and his group will present the world premiere of his extended work The Rock and the Redemption.

Click here to read Mr. Baerman's blog entry Every Day I Push: Sisyphus as Role Model.

Watch a video of music adapted from The Rock and the Redemption, with charcoal-drawn animation by Kate Ten Eyck, and text by Mr. Baerman with Ms. Ten Eyck:



There will be a short opening set by Wesleyan jazz students performing works by Mr. Baerman.
The event is part of the 14th annual Wesleyan Jazz Orchestra Weekend.