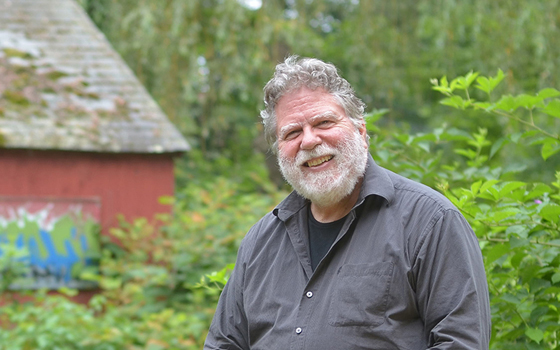 This Is It! The Complete Piano Works of Neely Bruce: Part VI
Sunday, July 12, 2015 at 3:00pm
Crowell Concert Hall
FREE!
John Spencer Camp Professor of Music
Neely Bruce
presents the sixth in a series of CD-length recitals of his piano music, featuring a work inspired by Erik Satie (
Furniture Music in the Form of Fifty Rag Licks
);
Esercizi
(five extended minimalist pieces, without titles); the world premiere of
Four Friendly Fugues
(for Janet [Bruce, née Gross], Anna Barron, Joyce Hubbard, and Mary Burgess); and bits of Mr. Bruce's preteen effusions. To commemorate the 198th anniversary of the birth of Henry David Thoreau (July 12, 1817), Mr. Bruce will perform a special improvisation; and guest artist baritone
Christopher Grundy
will perform the song "Thoreau" by Charles Ives. This recital will include a brief intermission and refreshments.