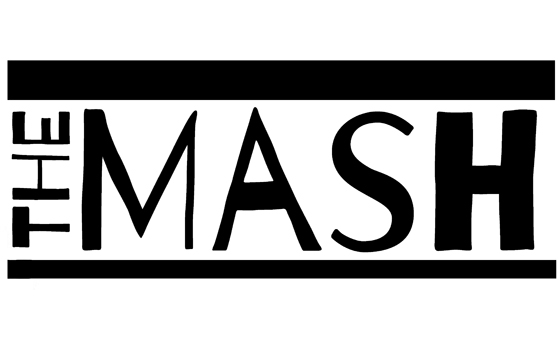 The Mash
Friday, September 11, 2015 at 2:00pm
Usdan University Center, Patricelli '92 Theater, Crowell Concert Hall
FREE!
Inspired by Fete de la Musique, also known as World Music Day, this fourth annual festival highlights Wesleyan's student music scene.

Due to the weather, the festival venues have been moved inside to the Usdan University Center, Patricelli '92 Theater, and Crowell Concert Hall.

Click here to join this event on Facebook.


Student bands will perform on three stages across Wesleyan's campus from 2pm to 5pm followed more performances in Crowell Concert Hall from 5pm to 7:30pm.

Usdan University Center, First Floor
2pm-2:20pm: Gee-rre
2:30pm-2:50pm: Locus - One man with psychedelic textures and experimental beats.
3pm-3:20pm: Jal & Locus - Your grandma's favorite rapper.
3:30pm-3:50pm: Mom - A funky band full of post-pubescent mystery rock.
4pm-4:20pm: Quasimodal - Wesleyan's oldest co-ed A cappella group.
4:30pm-4:50pm: Sneaky Sugars - A band. Plays indie rock music. Girl plays lead guitar. It's cool.

Crowell Concert Hall
2pm-2:20pm: Rui Barbosa -  3 man jamband playing funk, rock, and jazz. If it gets proggy, It's probably Jonah.
2:30pm-2:50pm: Old Soles - Just a couple gals that love harmonies and attempt to make acoustic arrangements.
3pm-3:20pm: Matt Chilton - A conglomeration of instruments that somehow gained sentience.
3:30pm-3:50pm: Veeblefetzer - Wesleyan's finest Klezmer ensemble.
4pm-4:20pm: SAD - We'll make you cry and remind you of being 16.
4:30pm-4:50pm: Swipe Right - A band with nothing to lose.
Patricelli '92 Theater
2pm-2:20pm: Ari & Arian
2:30pm-2:50pm: Lo-Qi - Rap duo here to denounce corporate oppression. Listen on SoundCloud
3pm-3:20pm: Kari Wild
3:30pm-3:50pm: Sleep Kid - A sea-punk group of musicians and magicians Listen on Band Camp
4pm-4:20pm: Sloopy Coos Canyon - Pretty happy stuff about sometimes sad things.
4:30pm-4:50pm: Slavei - Devoted to bringing beautiful and inspiring music of Europe, the Balkans, and Caucasus Georgia to Wesleyan.
Crowell Concert Hall
5pm-5:20pm: Smokin' Lillies - Featuring Dean for Academic Advancement and the Class of 2017, and Adjunct Lecturer in Government Louise Brown; Director of the College of the Environment, Robert Schumann Professor of Environmental Studies, and Professor of Biology and Earth & Environmental Sciences Barry Chernoff; John E. Andrus Professor of Sociology and Director of the Allbritton Center for the Study of Public Life Rob Rosenthal; Luanne Benshimol; Evan Glass; Paul Horton; and special guest Wesleyan President Michael S. Roth on keyboards.
5:30pm-5:50pm: 5 Guys - Five men. Or five dudes. Five boys. They're Ethan, Angus, Nick, Delaine, and Leo.
6pm-6:20pm: Chef - Cookin' and servin up the hottest jams in the central CT region. Listen on BandCamp
6:30pm-7:30pm: The Rooks - A transplant from the Wesleyan University music scene, the band has spent the last three years making noise across New York City and the greater Northeast. Featuring Garth Taylor '12 on lead vocals; Spencer Hattendorf '12 on vocals, saxophone, and percussion; Nate Mondschein '12 on drums and percussion; Grahm Richman '11 on guitar; Louis Russo '11 on bass, and Gabe Gordon '11 on keyboards.
Bands are subject to change.