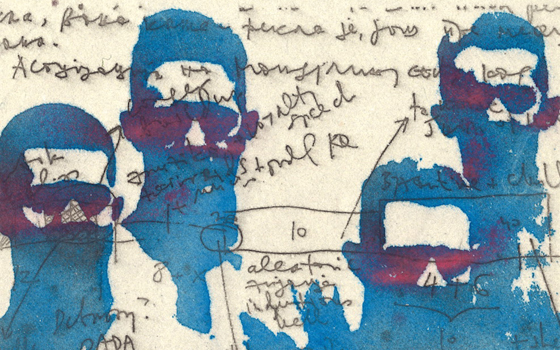 The Combat Paper Project: Interactive Workshop
Saturday, September 26, 2015 at 4:00pm
Usdan University Center, Room 108
FREE!
Click here to view the full album of the project presentation from 9/28 on flickr
Posse Veteran Scholars, other students and community veterans are encouraged to attend this interactive workshop of the paper making process used by The Combat Paper Project, including "breaking rag" using donated military uniforms and a portable paper mill.
In an effort to dramatically increase the number of veterans it enrolls, Wesleyan University has entered into a partnership with The Posse Foundation, Inc. Through its newest initiative, the Veterans Posse Program, the foundation identifies talented veterans who are interested in pursuing bachelor's degrees, and places them at top tier colleges and universities, where they receive four-year scholarships. Wesleyan is only the second institution to partner with Posse in this initiative, and brought its first "posse" of ten veterans to campus in the fall of 2014, with ten more veterans entering in the fall of 2015.