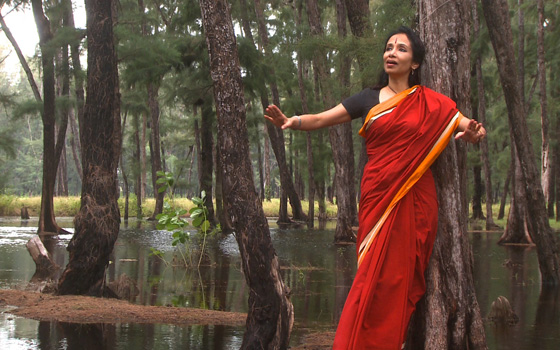 Navaratri Festival: Film Screening Lasya Kavya: The World of Alarmél Valli
Saturday, October 10, 2015 at 2:00pm
CFA Hall
FREE!
Followed by a conversation between Alarmél Valli and Associate Professor of Dance Hari Krishnan.

Lasya Kavya: The World of Alarmél Valli, a film by award-winning director Sankalp Meshram, explores some of the intellectual, emotional, and spiritual contexts within which the internationally acclaimed dancer and choreographer performs. A diverse range of performance, rehearsal, choreography, and teaching sequences are interwoven with interviews and archival footage of Ms. Valli with her dance and music gurus, offering glimpses into core ideas and facets of her work. The film won the 2012 Indian National Award for "Best Film on Art and Culture."
Filmmaker and editor Sankalp Meshram has worked on many award-winning films in India. He wrote and directed
Chhutkan Ki Mahabharat,
 which won the National Award for Best Film in 2005. Mr. Meshram is currently the Academic Director of Digital Academy, The Film School, Mumbai.