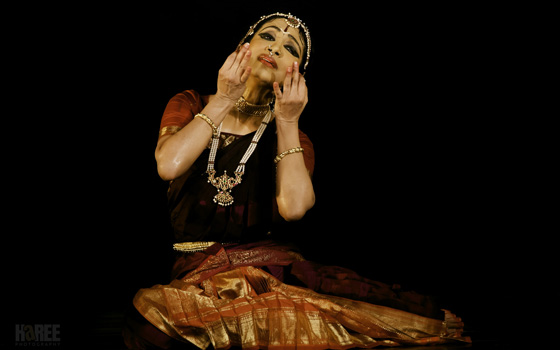 Alarmél Valli
Sunday, October 11, 2015 at 3:00pm
Crowell Concert Hall
$18 general public; $15 senior citizens, Wesleyan faculty/staff/alumni, non-Wesleyan students; $6 Wesleyan students
Click here to view the full album on Flickr.
"In Valli, music and dance meet in such a state of harmony that we are confronted with the sublime. Her dance speaks to the soul and requires no analysis."
—Midday (Bombay)
 
Internationally acclaimed Indian dancer and choreographer Alarmél Valli turns the traditional Bharatanatyam style into subtle, deeply internalized, personal dance poetry in her Connecticut debut. Having trained since the age of six, over three decades she has become the foremost exponent of the Pandanallur style; and her work has been described as "blurring the boundaries between tradition and the individual talent, inheritance and invention," exploring the infinite spaces within the tradition.