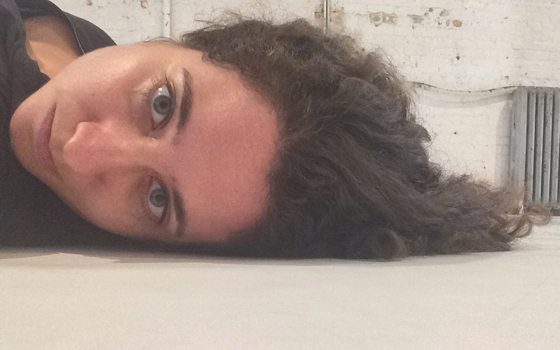 Cynthia Novack (in memoriam) Lecture Series (part 1): what we say and don't say
Monday, November 23, 2015 at 4:15pm
Bessie Schönberg Dance Studio, 247 Pine Street, Middletown
FREE!
Writing and memory, form and formlessness, archival and anti-archival projects, gallery and proscenium: writer
Claudia La Rocco
and choreographers
Abigail Levine
and
Will Rawls
offer perspectives on dance's recent movements in contemporary cultural discourse. The Cynthia Novak Lecture becomes a frame for this three-way dialogue, a performance of language (danced and spoken), an experiment with dance's tendency to exceed definitions and other strategies to contain it.
Claudia La Rocco is the author of 
The Best Most Useless Dress
. She edited
 I Don't Poem: An Anthology of Painters and Dancers
,
Buildings and People in the Streets
, the catalogue for Danspace Project's PLATFORM 2015, which she curated. She has been presented by the Walker Art Center, Tokyo's Dance New Air Festival, and the Whitney Museum of American Art, and is writer-in-residence at On the Boards. The Chocolate Factory Theater has commissioned her first novel.
Abigail Levine is a New York-based choreographer whose work is rooted in dance and informed by visual and performance art. Her works have been shown throughout the U.S., Cuba, Venezuela, Mexico, Brazil, Canada, and Taiwan, and at venues including Danspace Project, Movement Research Festival, Mount Tremper Arts Festival, Center for Performance Research, the Kennedy Center, Foro Performática, and SESC São Paulo. She is currently a Visiting Instructor in Dance at Wesleyan University.
Will Rawls is a choreographer, performer and writer. Curious about the construction of identity and agency within historical narratives, his works include
Personal Effects
(Performa 15, 2015),
Settlement House
(Abrons Arts Center, 2015),
Dog Years
(Triple Canopy, 2014),
The-Planet Eaters
(The Chocolate Factory, 2013), and
Frontispieces
(Danspace Project, 2012). He is a 2015 recipient of the Foundation for Contemporary Arts grant, and a 2015–2016 Creative Campus Fellow at Wesleyan's Center for the Arts.
Images: Claudia La Rocco (above), Abigail Levine (thumbnail photo by Steven Schreiber).