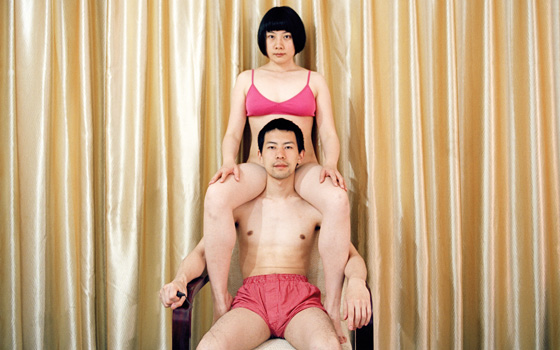 Opening Reception: We Chat—A Dialogue in Contemporary Chinese Art
Tuesday, January 26, 2016 at 4:30pm
Ezra and Cecile Zilkha Gallery
FREE!
Click here to view the full album on Flickr.
Born after the end of the Cultural Revolution, young artists are challenging traditional notions of Chinese identity and inventing new ways to shout out in the global arena. This exhibition debuts at Wesleyan, and features works by Sun Xun, Jin Shan, Ma Qiusha, Lu Yang, Bo Wang, Pixy Liao, Liu Chuang, Shi Zhiying, Guo Xi, and Yan Xing that reflect the state of China today, and raise questions about the sustainability of national and cultural identity in an increasingly globalized world. The exhibition is curated by Guest Curator Barbara Pollack.
 
The opening reception will include a gallery talk at 5pm by artists Pixy Liao, Bo Wang, and Jin Shan, as well as Guest Curator Barbara Pollack.

The exhibition is sponsored by Wesleyan's College of East Asian Studies and Office of Academic Affairs, with additional support from Sha Ye MA '96, Andrew and Heather Rayburn, and Amy Gao. Media sponsors of this exhibition are Art New England and artscope.

Image: Pixy Yijun Liao, "The King Under Me," 2011, digital c-print, 34 x 44 x 2 inches, courtesy of the artist.