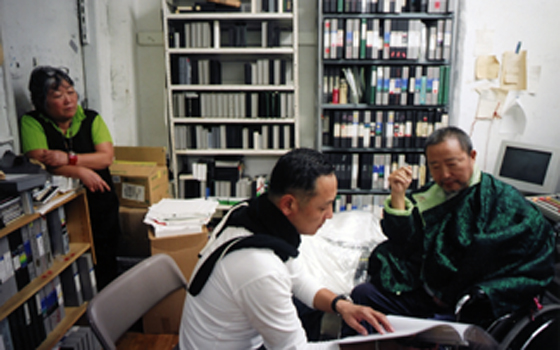 Opening Reception: Light of the East - The Beauty of Movement in Silence
Wednesday, February 3, 2016 at 12:00pm
Mansfield Freeman Center
FREE!
Prominent Korean digital artists Youngho Kim and Jisong Lee examine the "beauty of movement in silence" through photography and video in their first exhibition outside Korea. Both artists build on their long careers in fashion and commercial work to create works that examine the core principals hiding behind what we see, and provide an opening to re-explore, in a contemporary light, the topic of whether the world that we are living in is a dream.
Opening and Gallery Talk with Curator Patrick Dowdey followed by a luncheon buffet.
On display through Sunday, May 22, 2016.
Closed Friday, March 4 through Tuesday, March 22, 2016.