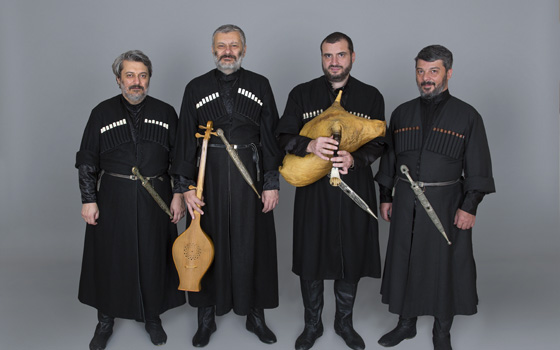 Master Class with Anchiskhati Church Choir
Tuesday, March 1, 2016 at 5:00pm
World Music Hall
FREE!
The world-renowned Anchiskhati Church Choir from Tbilisi, Georgia will share their insights and expertise with Wesleyan undergraduate singers in a public master class. Slavei, Wesleyan's premier Eastern European a capella group, will share several Georgian songs from their repertoire, with feedback and demonstrations from the Anchiskhati Choir. Singers from the Wesleyan Concert Choir will also participate.
A World of Arts in the Heart of Connecticut