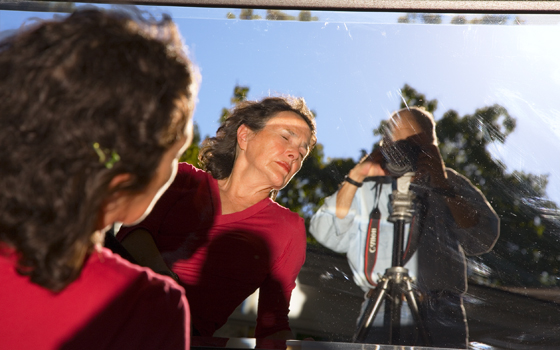 Philip Trager: Photographing Ina
Thursday, March 24, 2016 at 5:00pm
Davison Art Center
FREE!
Opening Reception: Thursday, March 24, 2016 from 5pm to 7pm; Conversation between artist
Philip Trager
'56 and Jane A. Seney Professor of Greek, Professor and Chair of Classical Studies
Andrew Szegedy-Maszak
at 5:30pm.
Following a retrospective exhibition in 2006 of his internationally renowned images of architecture and of contemporary dancers, Philip Trager '56 responded to the opportunities presented by digital photography and created a new series of images, culminating in the book Photographing Ina, which will be published by Steidl Press in 2016. This exhibition reveals Mr. Trager's first series in color photography--an unexpected and tender meditation on the act of photographing, on perception, color, and light.