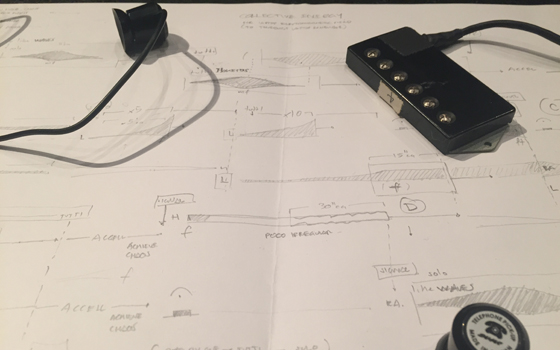 Toneburst Electroextravaganza
Friday, May 6, 2016 at 8:00pm
World Music Hall
FREE!
The Toneburst Electroextravaganza features premieres of works written by the ensemble members, as well as recent works by University Professor Ron Kuivila and guest composer Ted Coffey with choreography by Visiting Professor Abigail Levine.
Featuring works by graduate music students Tomek Arnold, Warren Enström, and Omar Fraire, Adam Rochelle '17, Matthew Stein '16, and Ted Coffey.







A World of Arts in the Heart of Connecticut