Feet to the Fire: Riverfront Encounter
Saturday, May 7, 2016 at 12:00pm
Harbor Park, Middletown
FREE!
Click here to view photos from this event on Flickr.
Noon to 5pm. The festival will be held rain or shine.
View or download a PDF map of the festival.
Socialize with us! Join and share this event on Facebook, or Tweet us at @wescfa.
Spend an afternoon at the second annual Feet to the Fire: Riverfront Encounter festival, featuring live music, visual art installations, children's activities, environmental education exhibits, food trucks, and a craft fair; all designed to bring the public closer to the rich culture, history, and science of the Connecticut River.

Admission to the festival is free. There will be free parking at the Melilli Plaza Municipal Parking Lot, located on Melilli Plaza between Washington and Court Street; and at Arcade Parking Lot, located off of Court Street, in Middletown. There will be no public parking at Harbor Park. The main festival entrance is through the Harbor Park tunnel, accessible from the Melilli Plaza Municipal Parking Lot.
Main Stage Events:
12:05pm-12:15pm: "Artist in the City" featuring Middletown Water and Sewer (Canoe Club parking lot)
12:15pm-1:00pm: Middletown Symphonic Band
1pm-1:15pm: Alisa's House of Salsa dance lesson (15 min)
1:15pm-2:00pm: Los Sugar Kings
2:15pm-3:00pm: Chief Patrick Okwy Osadebe and His Highlife Band
3:00pm-3:15pm: Susan Allison reading from her book "Down by the Riverside Ways"
3:15pm-4:00pm: They Might Be Gypsies
4:15pm-5:00pm: The Hartford Steel Symphony

Gazebo:
12:00pm-12:30pm: Workshop with Wesleyan Science Outreach
12:30pm-1:15pm: "Artist in the City" featuring Middletown Water and Sewer
1:15pm-1:45pm: Sunnytrain children's performance
2:00pm-2:20pm: Story time with Laura Larsen from Russell Library
2:30pm-3:15pm: Anitra Brooks with Riverbend One Book (songs from To Kill a Mockingbird and more)
3:30pm-4:00pm: Wesleyan a cappella singing groups

Kids' Activities:
The Kidcity Children's Museum "Make-a-Town"
Art projects including miniature windmills, bird-houses, print-making, and stamp-carving
Letterboxing scavenger hunt with free prizes
Fishing workshops with Shane Grant from the Russell Library
Eco-magician Cyril the Sorcerer
Middletown Public Schools Bookmobile
Circophony Youth Circus
Live raptor (owl and hawk) and pond critter demonstrations
Pick-up games with the Middlesex YMCA

Other Events:
Anne Cubberly's giant "Water" puppet
Drumming Circle with the Buttonwood Tree
Plein Air Painters with the Middletown Art Guild
Middletown High School's crew team regatta on the Connecticut River

Six Commissioned Works of Visual Art:
"Quiet River" installation by Jessica Cuni, Tim Applebee, and environmental art students at Choate Rosemary Hall
"Tides," a hand-drawn, stop-motion animation by Wesleyan Assistant Professor of Art and Art Studio Technician Kate Ten Eyck with a soundtrack by Michael Pestel
"Moon in the Tall Grass, Site II," an installation by Hong Hong
"Unbottled," an interactive sculpture by Middletown High School student Sonya Hadley
"Hitherto" images by Claudia Cron
"Downstream" video installation by Joseph Smolinski
Colorful Koi flags, created by community members in workshops with Japanese artist Taichiro Takamatsu at the fifth annual "The Big Draw: Middletown" on April 16, will debut at the festival before traveling to the 2020 Tokyo Olympics.

Food trucks, farmer's market, and vendors:
Al's Kettle Corn
Andie's Cookies
Artists for World Peace
Cinder and Salt
Connie's Quilts
LBC Designs
Mamoun's Falafel Cart
Miller's Tri-Mountain Sugar House
NoRA's Cupcake Company
Omosuno
Peacock Paisley Artists
Perk on Wheels
Popcentric Popsicles
Raw You-niverse
Rabbit on the Run
Recycyle Your Pants
Skippin' Stones
Spuds Your Way
Sweet Madelines
Tipsy Faerie Designs
Wesleyan Potters
EXHIBITORS BY LOCATION
KIDZONE
Middlesex YMCA
EE Smarts
Morgan Allen
North End Action Team
Middletown Schools Bookmobile
Board Room
Green Street Teaching and Learning Center
Russell Library
Kidcity Make-a-Town
ROOT FOR THE RIVER TENT
Central CT Rowing
Connecticut River Watershed Council
Connecticut River Museum
Connecticut River Coastal Conservation District
Food and Water Watch
GREEN IT UP TENT
UConn Master Gardeners
UConn Master Composters
TechniArt
New England Conservation Services
Victory Energy Solutions
Middletown Clean Energy
GET OUTSIDE TENT
The Rockfall Foundation
Connecticut Forest and Park Association
Middlesex Land Trust
A Place Called Hope
Mattabesseck Audubon Society
Everyone Outside
Letterboxing Quest
SPOTLIGHT ON MIDDLETOWN TENT
City of Middletown Planning Department
Complete Streets Committee
Greenskies
Jonah Center for Earth and Art
Middletown Conservation Commission
Middletown Recycling Commission
Tighe & Bond
Wesleyan Archaeology and Anthropology
WESU Radio
OTHER EXHIBITORS (VARIOUS LOCATIONS)
21st Century Learners
Blue Earth Compost
Deborah Simmons, Artist
Gary O'Neil, Potter
iCRV radio
I-Park International Artist-in-Residency Program
Middletown Garden Club
Russell Library
Yoga 4 Inner Peace



Partners include the City of Middletown, Blue Earth Compost, The Buttonwood Tree Performing Arts and Cultural Center, Jonah Center for Earth and Art, I-Park International Artist-in-Residence Program, Kidcity Children's Museum, Mattabesett Canoe Club, Middletown Garden Club, Middletown High School Rowing Team, Middlesex County Historical Society, Oddfellows Playhouse, Middlesex YMCA, Russell Library; and Wesleyan University's Center for the Arts, Center for Community Partnerships, College of the Environment, Departments of Anthropology and Archaeology, Green Street Teaching and Learning Center, Long Lane Farm, and Office of Sustainability. Media sponsors include the Hartford Courant, WNPR, and WESU 88.1FM, who will have a presence at the festival, in addition to iCRV Radio.  

Made possible by the Connecticut Office of the Arts, the City of Middletown, The Andrew W. Mellon Foundation, The Rockfall Foundation, the Middletown Commission on the Arts, the Community Foundation of Middlesex County, Tighe & Bond, and Wesleyan University's Green Fund.  Funded in part by the New England States Touring program of the New England Foundation for the Arts, made possible with funding from the National Endowment for the Arts Regional Touring Program and the six New England state arts agencies.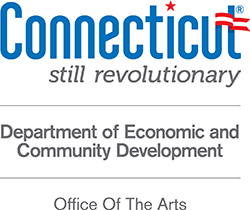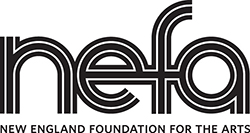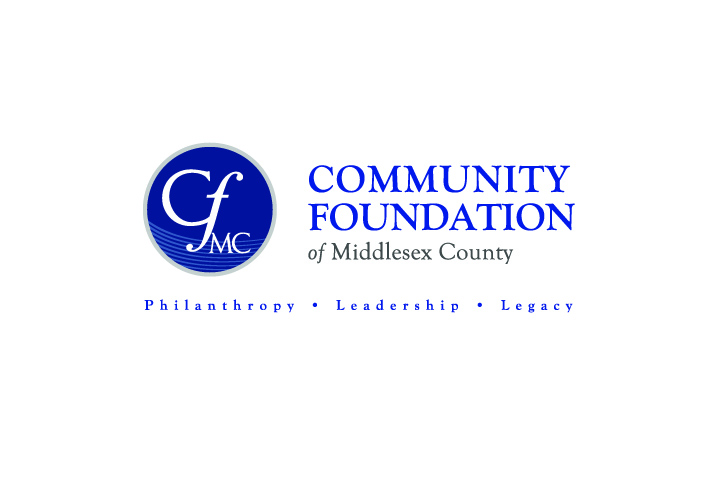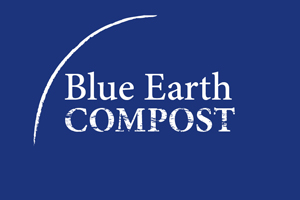 All programs and artists subject to change.