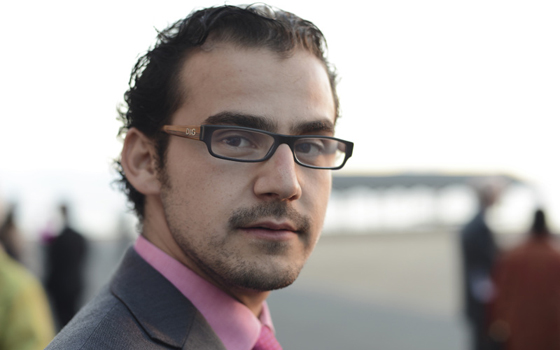 Mohamad Hafez (DATE CHANGED)
Wednesday, July 13, 2016 at 12:10pm
Ring Family Performing Arts Hall (former CFA Hall)
FREE!
Syrian artist and architect Mohamad Hafez creates mixed and multi-media sculptures representing Middle Eastern streetscapes and buildings besieged by civil war, deliberately contrasted with hopeful verses from the Holy Quran, audio recordings from his homeland, and other elements of his Islamic heritage. At Wesleyan, Mr. Hafez will discuss how his surrealistic art reflects political turmoil through the compilation of found objects, paint, and scrap metal.
His recent exhibition Desperate Cargo at Real Art Ways in Hartford was a multimedia installation that incorporated a life raft, miniature elements, and photography, focusing on the war and the current refugee crisis.

The date for this talk has been changed from Tuesday, July 12, 2016 to Wednesday, July 13, 2016.