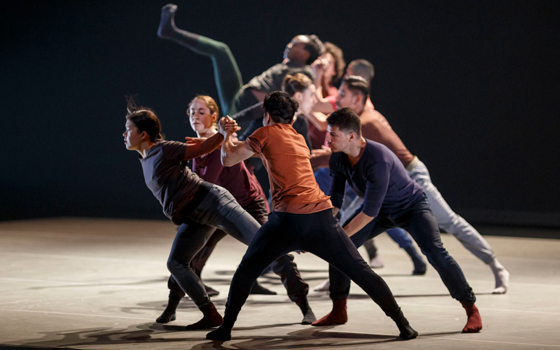 RUBBERBANDance Group: Vic's Mix
Thursday, July 21, 2016 at 8:00pm
CFA Theater
$28 general public; $26 senior citizens, Wesleyan faculty/staff/alumni; $12 students
"The crowd was so spellbound there was a palpable quiet in the air."
—Philadelphia City Paper
 
Montréal's RUBBERBANDance Group returns to Wesleyan to perform the United States premiere of Vic's Mix (2016). Plunging into fifteen years of choreographer Victor Quijada's trailblazing creativity, Vic's Mix extracts illuminating breakthroughs in the Co-Artistic Director's experiments with urban hip hop dynamics and contemporary ballet since his founding of the company in 2002.
 
RUBBERBANDance Group previously performed the work Punto Ciego as part of the Breaking Ground Dance Series in the CFA Theater in April 2009.