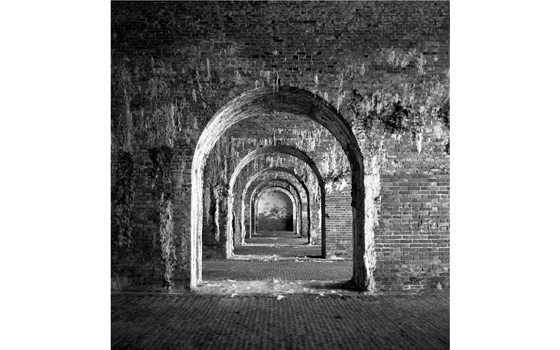 Opening Reception and Gallery Talk: William Earle Williams—A Stirring Song Sung Heroic: African Americans from Slavery to Freedom, 1619 to 1865
Thursday, September 22, 2016 at 5:00pm
Davison Art Center
FREE!
Opening Reception and Gallery Talk: Thursday, September 22, 2016 at 5pm; Gallery Talk by William Earle Williams at 5:30pm
For the last three decades, William Earle Williams has traced the overlooked histories of African Americans, locating unmarked sites and photographing them with clarity and quiet elegance. This exhibition will include more than 60 photographs together with eighteenth- and nineteenth-century books, maps, newspapers, and manuscripts. He summarizes his subject as "historical places in the New World from the Caribbean to North America where Americans black and white determined the meaning of freedom."

Support for this exhibition provided by the Center for African American Studies and the African American Studies Program, the Hoy Family Afro-American Visual Arts Fund and the Lemberg Fund.
On display Friday, September 23 through Sunday, December 11, 2016
Closed Friday, October 21 through Tuesday, October 25; and Tuesday, November 22 through Sunday, November 27, 2016
Image: William Earle Williams, Interior, Fort Morgan, Battle Site, Mobile Bay, Alabama, 2003, pigment print. (c) William Earle Williams.