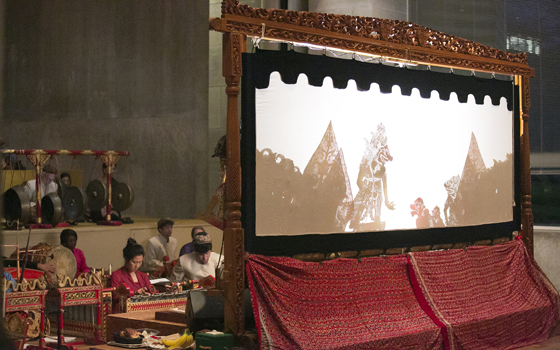 Javanese Puppet Play
Friday, December 2, 2016 at 7:00pm
World Music Hall
FREE!
University Professor of Music and puppet master
Sumarsam
and the
Wesleyan Gamelan Ensemble 
under the direction of
I.M. Harjito
, with guest musicians, will present a Javanese wayang puppet play with intricately carved leather puppets, accompanied by the gamelan, an ensemble of tuned gongs, metallophones, two-stringed fiddle, xylophone, flute, and vocalists.