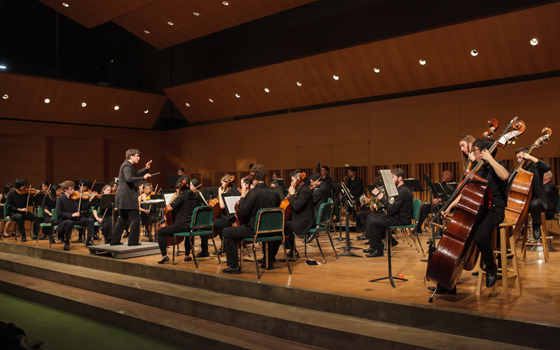 Wesleyan University Orchestra
Saturday, December 3, 2016 at 8:00pm
Crowell Concert Hall
FREE!
The Wesleyan University Orchestra, under direction of Adjunct Assistant Professor of Music Nadya Potemkina and student Assistant Conductor Hanhee Song '17, present an exciting program featuring Wesleyan Private Lesson Instructor Charlie Suriyakham on clarinet.
Click here to view photos from this event on Flickr.
A World of Arts in the Heart of Connecticut