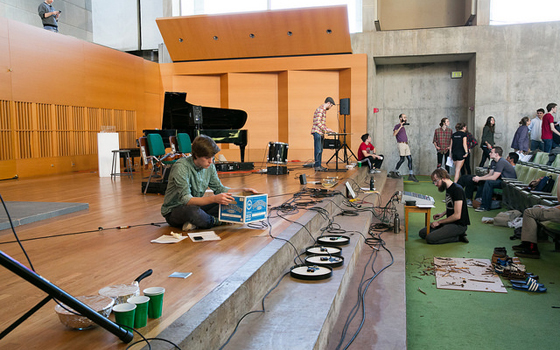 John Cage's Musicircus
Thursday, December 8, 2016 at 3:15pm
Crowell Concert Hall
FREE!
Students from the adventurous MUSC 109 "Introduction to Experimental Music" class present a series of overlapping performances alongside special mystery guests in this rendition of John Cage's
Musicircus
. Everything at once and all together. The first of Mr. Cage's
Musicircus
"happenings" took place in 1967 at the University of Illinois.