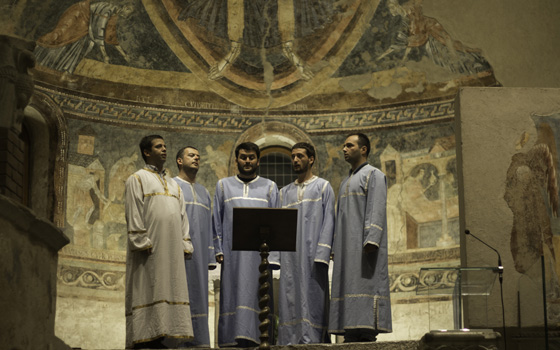 Singing Workshop with Ensemble "Adilei"
Wednesday, February 1, 2017 at 5:00pm
World Music Hall

FREE!
Learn exciting Georgian folk songs with
Adilei,
a young choir from Tbilisi who sing traditional music with playful energy and improvisational flair. All are welcome to experience the joy of Georgian multi-part singing during this two hour workshop with a group representing the new wave of traditional music from the rich culture of the Caucasus.