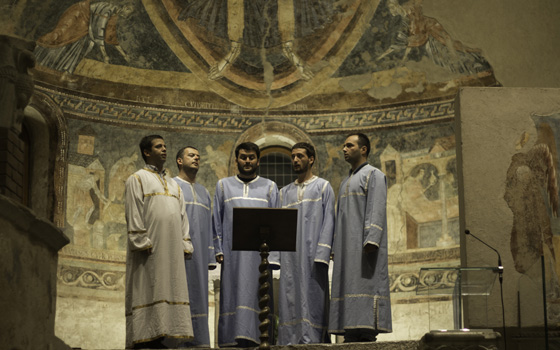 "Adilei" Ensemble Concert: Georgian Traditional Music
Thursday, February 2, 2017 at 7:00pm
Memorial Chapel, 221 High Street, Middletown
FREE!
Ensemble
Adilei
performs traditional Georgian polyphonic songs and chants. Adilei's main passion lies in the songs from the province of Guria in Western Georgia, though other regions are also represented in their repertoire. Gurian music, which relies largely on improvisation, has often been compared to jazz. They have several expert singers of
krimanchuli
- a unique, high yodeling style.
For the members of Adilei singing is the primary mode of communication with the world: it is more of a lifestyle than a performance practice. They sing every time they gather, wherever that may be. In 2016, Adilei was awarded second place in their category in their national folk music competition, held by the Folklore Center and the Ministry of Culture.
Visit
adilei.ge
for more information and current U.S. tour schedule.