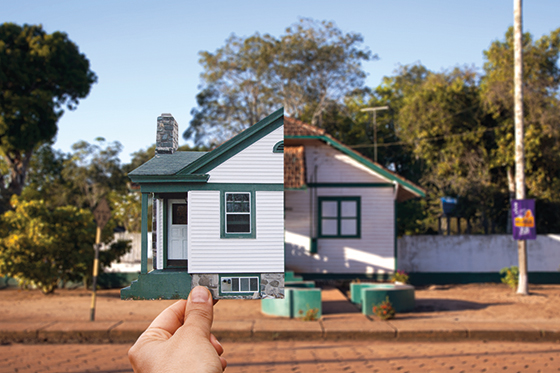 IN STEREO Week One: Classical and Jazz Duets
Tuesday, February 7, 2017 at 5:00pm
Ezra and Cecile Zilkha Gallery

FREE!
IN STEREO pairs Wesleyan artists in music, poetry and dance in a series of pop-up performances that are related to or inspired by Clarissa Tossin's work. This event will spotlight music in dialogue with a work of art or theme in 
Stereoscopic Vision. 
Featuring Adjunct Assistant Professor of Music Nadya Potemkina on viola and Hanhee Song '17 on violin, performing songs by Franz Schubert, arranged by C. Wolff; and jazz duets by Zoe Zeeman '17 on bass and Max Luton '17 on saxophone starting at 5pm. Refreshments will be served. 

There will also be a gallery walkthrough of Stereoscopic Vision led by the artist Clarissa Tossin at 5:30pm.

The exhibition is on display through Sunday March 5, 2017. Click here for more information about the exhibition.

Image: Clarissa Tossin, When two places look alike, 2012–2013, photograph series, 40 x 27 inches.