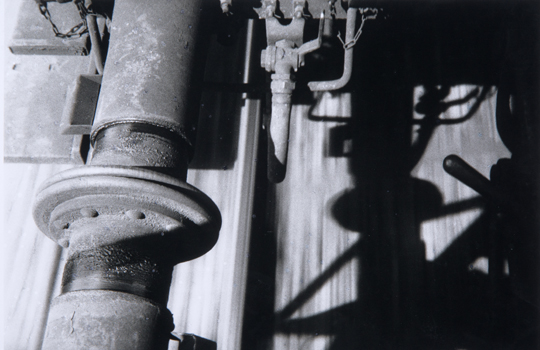 Faculty Panel Discussion: Radicals and Art in Weimar Germany
Friday, February 17, 2017 at 12:00pm
Fisk Hall, Room 208, 262 High Street, Middletown
FREE!
Faculty panel discussion (starting at 12:20pm) of the dynamic creativity in the visual arts and the political and cultural context during the Weimar Republic in Germany, 1919–1933. Speakers will include Associate Professor of History Erik Grimmer-Solem; Associate Professor of German Studies Ulrich Plass; and Marcus L. Taft Professor of German Language and Literature Krishna Winston. Moderated by Davison Art Center Curator Clare Rogan and Chair and Adjunct Professor of German Studies Iris Bork-Goldfield. Lunch will be served.

Sponsored by the German Studies Department and the Davison Art Center. 
Organized in conjunction with the Davison Art Center exhibition Changing Visions: Prints, Drawings, and Photographs during the Weimar Republic and After on display through Thursday, March 9, 2017.
Image: Ilse Bing (American, born Germany, 1899/1900-1998), Moving Railway Clutches on Rails, 1929, gelatin silver print. Gift of Gary Ginsberg and Susanna Aaron (BA Wesleyan 1981), 2015. Copyright Estate of Ilse Bing (photo: R. J. Phil)