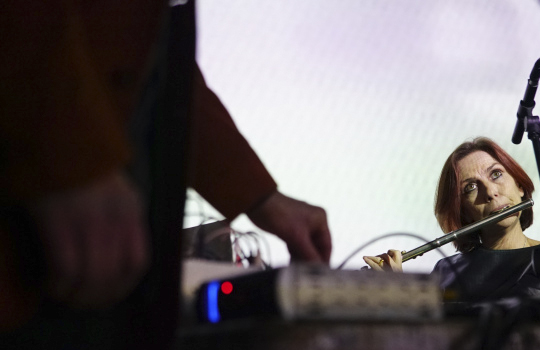 Barbara Held (DATE AND TIME CHANGED)
Saturday, March 4, 2017 at 8:00pm
World Music Hall
FREE!
Barbara Held is a flutist, composer, and sound artist who lives in Barcelona, Spain. She has commissioned and performed a very personal body of new repertoire for flute by both Spanish and American composers, including Professor of Music Ronald Kuivila's Electric Wind and John Spencer Camp Professor of Music Emeritus Alvin Lucier's Self Portrait. She has a continuing interest in composing with the sensuality of the rhythm between sound and image.

Ms. Held will be part of the Listening in Reverse workshops, talks, and concert (see links to information about those events to the left). 
A World of Arts in the Heart of Connecticut