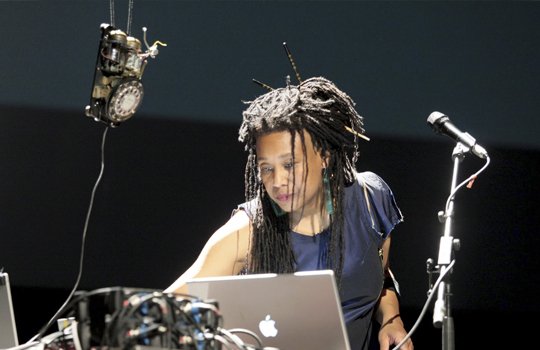 Pamela Z: Correspondence, a work in progress
Thursday, March 9, 2017 at 8:00pm
Ring Family Performing Arts Hall
FREE!
Composer/performer Pamela Z creates an immersive ensemble performance that teases apart the history of personal communication from hand-written letters and telegraphs to electronic messaging and video chats in Correspondence, a sonic and visual exploration of the ever-evolving modes of personal communication. Composed for voice and electronics, sampled speech, gesture-controlled MIDI instruments, projected image, chorus, and a chamber ensemble of viola, bassoon, percussion, and typewriters, the work highlights Ms. Z's work with students and faculty as Wesleyan's 2016-2017 Creative Campus Fellow in Music.
Click here to see photos from this event. 
A World of Arts in the Heart of Connecticut