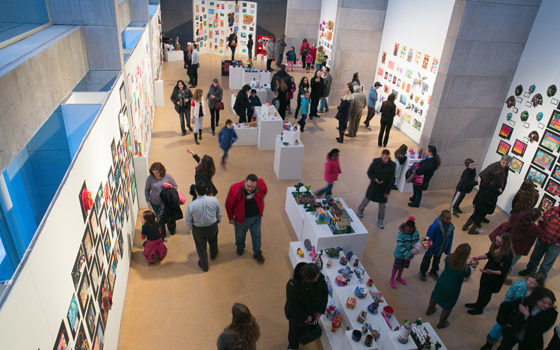 Middletown Public Schools Art Exhibition Reception
Saturday, March 18, 2017 at 5:00pm
Ezra and Cecile Zilkha Gallery

FREE!
Reception for the Middletown Public Schools Art Exhibition from 5pm to 7pm.
The reception snow date is Sunday, March 19, 2017 from 1pm to 3pm.
Exhibition on display from Saturday, March 18 through Sunday, March 26, 2017. 
Special gallery hours: Saturday and Sunday, 1pm to 4pm; Monday through Friday, Noon to 7pm. 

Sponsored by the Middletown Board of Education, Middletown Public Schools Cultural Council, and Wesleyan University's Center for the Arts.