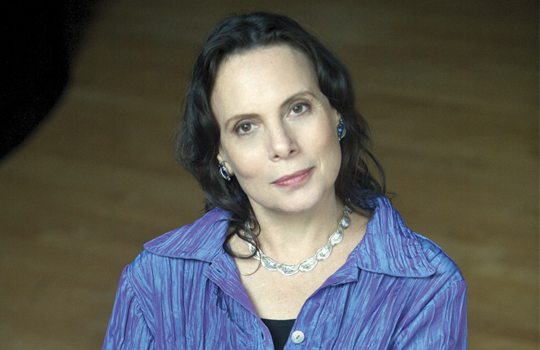 A Conversation with Emily Mann
Tuesday, March 28, 2017 at 7:00pm
Memorial Chapel
FREE!
Known for her politically edgy and documentary style, director and playwright Emily Mann is currently in her 27th season as Artistic Director and Resident Playwright of the Tony Award-winning McCarter Theatre Center in Princeton, New Jersey. Join Quiara Alegría Hudes, Wesleyan's Shapiro Distinguished Professor of Writing and Theater, for a conversation with Ms. Mann, recipient of a Princeton University Honorary Doctorate of Arts; a 2015 Helen Merrill Distinguished Playwrights' Award; and a 2015 Margo Jones Award, given to a "citizen of the theater who has demonstrated a lifetime commitment to the encouragement of the living theater everywhere."

Click here to read Playwright Emily Mann in Conversation with Quiara Alegría Hudes on the "News @ Wesleyan" blog.
Click here to see photos from this event.