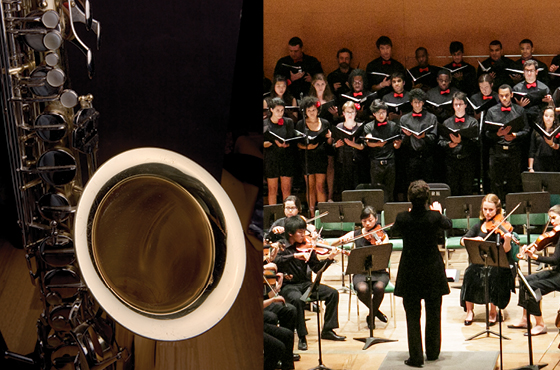 WesFest Concert I: Riffs, Rhythms, and Remembrance--A Choral and Orchestral Celebration
Wednesday, April 12, 2017 at 7:00pm
Crowell Concert Hall
FREE!
The Wesleyan Jazz Ensemble, under the direction of Noah Baerman, and Wesleyan University Orchestra and Concert Choir, under the direction of Nadya Potemkina,  present a one-hour concert.
Click here to see photos from this event.
A World of Arts in the Heart of Connecticut