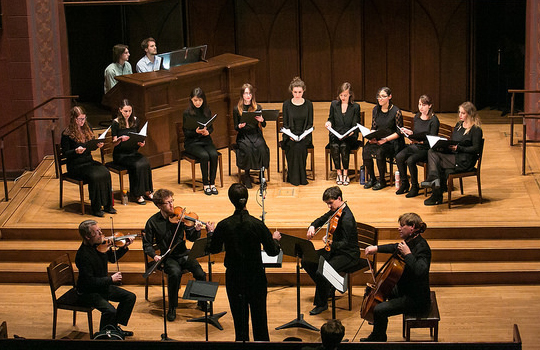 Heinrich Isaac: Hofkomponist to Emperor Maximilian I
Friday, May 5, 2017 at 6:00pm
Memorial Chapel
FREE!
The Wesleyan University Collegium Musicum, under the direction of Associate Professor of Music and Medieval Studies Jane Alden, performs works by Heinrich Isaac (c.1450-1517), a prolific composer born in the Flemish-speaking Low Countries who achieved international fame and later influenced Johann Sebastian Bach, Johannes Brahms, Anton von Webern, and Igor Stravinsky. Featuring the six-voice Missa 'Virgo prudentissima,' and selections from the monumental Choralis Constantinus, among other works.
A World of Arts in the Heart of Connecticut