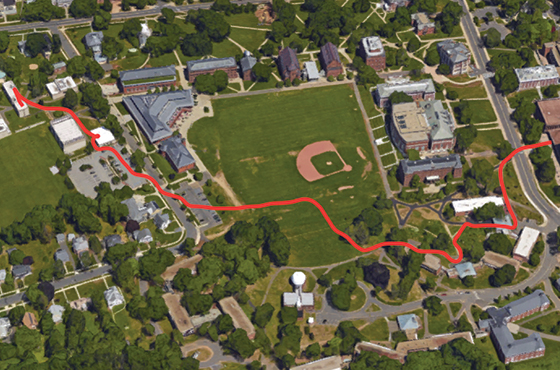 The Wesleyan Soundwalk Collective presents Listening to and Sounding Wesleyan
Monday, May 8, 2017 at 1:20pm
Usdan University Center (meet outside by steps)
FREE!
The Wesleyan Soundwalk Collective is comprised of the students from Dr. Kate Galloway's seminar MUSC288/ENVS288: Music, Sound, and the Environment in the Anthropocene. A soundwalk is a walk with a focus on listening to the environment. We invite you to a public soundwalk of the Wesleyan University campus designed to draw listeners toward the sounds of Wesleyan that we do not normally attend to and listen to the campus environment and its community of sounds in new and creative ways. This event asks: How does sounding and listening cultivate a sense of belonging to and understanding of place?
Meet on the steps outside Usdan and look for the "Wesleyan Soundwalk Collective" sign. The walk is aproximately one hour.
A World of Arts in the Heart of Connecticut