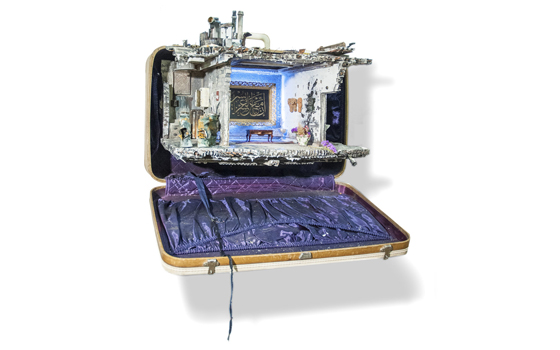 UNPACKED: Refugee Baggage
Wednesday, September 13, 2017 at 12:00pm
Artspace Gallery, 50 Orange Street, New Haven

FREE!
The multi-media installation UNPACKED: Refugee Baggage seeks to humanize the word "refugee," and features the work of Syrian-born, New Haven artist and architect Mohamad Hafez, and Iraqi-born writer and speaker Ahmed Badr '20.
Opening Wednesday, September 13 from Noon to 6pm. Extended gallery hours Friday, September 15 and Saturday, September 16, 2017 from Noon to 8pm. Exhibition on display through Sunday, September 17, 2017 from 1pm to 5pm.



Commissioned by Wesleyan University's Center for the Arts, with support from the Connecticut Office of the Arts, and The Andrew W. Mellon Foundation.