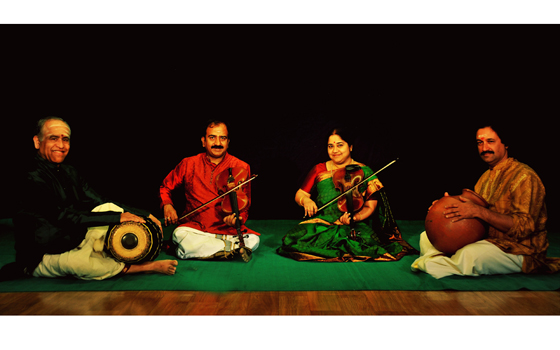 Lalgudi Duo
Saturday, September 30, 2017 at 8:00pm
Crowell Concert Hall

$28 general public; $26 senior citizens, Wesleyan faculty/staff/alumni, non-Wesleyan students; $6 Wesleyan students, youth under 18
"Their style is...characterised by boundless innovation, yet strictly adhering to tradition."
—The Hindu (India)

Lalgudi G.J.R. Krishnan and his sister Lalgudi Vijayalakshmi perform as a violin duo, blending tradition and innovation, and mesmerize the audience, bringing each raga—a pattern of notes used as a basis for improvisation in Indian music—to life. The siblings share an extraordinary coordination and almost telepathic understanding. At Wesleyan, the duo will be accompanied by Sangita Kalanidhi Trichy Sankaran on mridangam and Shri Tripoonithura Radhakrishnan on ghatam.

This event is part of the 41st annual Navaratri Festival at Wesleyan. 
Click here to see photos from this event.