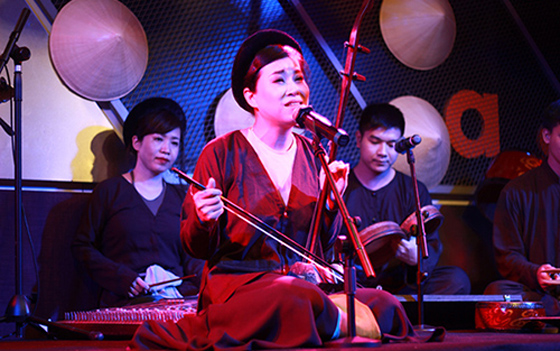 Light of the Blind: Open Rehearsal [POSTPONED]
Wednesday, October 4, 2017 at 1:20pm
World Music Hall

FREE!
Light of the Blind
 begins at Wesleyan with an open rehearsal of the Xẩm Ensemble with Wesleyan musicians from 1:20pm to 3:20pm.
Wesleyan University's Allbritton Center for the Study of Public Life and Yale University present Light of the Blind, a series of workshops, colloquia, and concert performances. The project aims to create a deeper awareness and understanding of the healing possibilities of music for those struggling in the aftermath of the Vietnam War, and to offer a forum for conversations between American and Vietnamese-American communities. The Vietnamese practice of Xẩm singing will inform the discussion, as audience and performers collaborate on cross-cultural musical experiences.
Organized by the Wesleyan University Music Department and Yale University's Council on South​east​ Asia Studies. Supported by Wesleyan's Allbritton Center for the Study of Public Life Collaborative Project, College of East Asian Studies, and Center for the Arts.