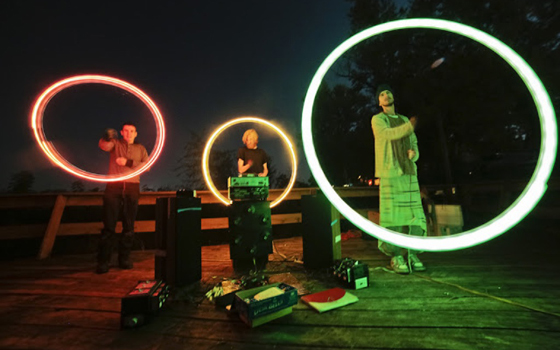 Ashcan Orchestra
Sunday, October 8, 2017 at 3:00pm
The Russell House
FREE!
Brooklyn's Ashcan Orchestra has been the voice of composer/tinkerer/packrat P. Spadine, a revolving performance ensemble, and a growing collection of homemade and traditional instruments, since 2007. At Wesleyan, the ensemble will make their Connecticut debut with a collection of works for handbells, water glasses, musical saw, slide whistle organ, automated carillon, violin, toy piano, harp, percussion, and voice. Interspersed with the ensemble pieces will be a set of interludes for solo performer, presented together for the first time. Among the interludes will be the world premiere of atlas did not blink, and felt a whole for grand harp.
Click here to see photos from this event.
A World of Arts in the Heart of Connecticut