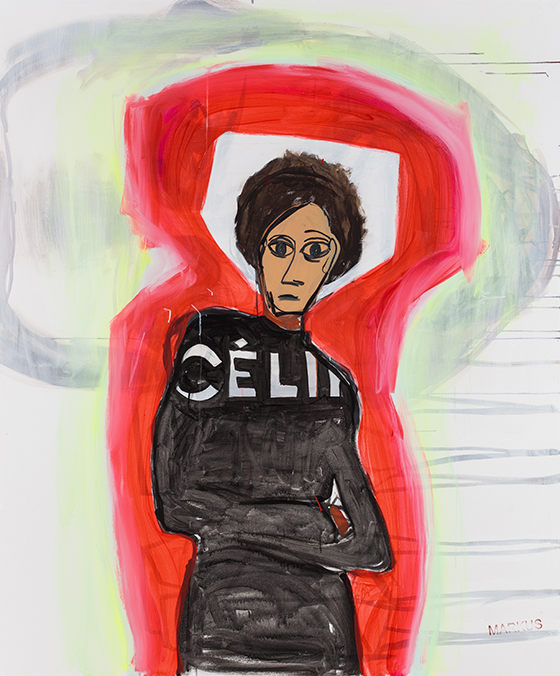 Opening Reception: A New Subjectivity
Thursday, February 8, 2018 at 4:30pm
Ezra and Cecile Zilkha Gallery

FREE!
Remarks by Guest Curator Jason Stopa at 5pm.
A New Subjectivity: Figurative Painting After 2000, an exhibition composed entirely of paintings by women, attempts to categorize Expressionism in new terms. Referencing cartoons, fashion spreads, and personal narratives, the artists address the fragmentation of individual subjectivity in a technological world. The new figuration is thereby performative, rather than prescriptive, and both absurd and sincere approaches to the subject matter are embraced by the artists. The exhibition features works by Gina Beavers, Katherine Bernhardt, Katherine Bradford, Jackie Gendel, Liz Markus, and Rose Wylie.
Image: Liz Markus, Celine, 2016, Acrylic on canvas, 72 x 60 inches.
Click here to see photos from this event.