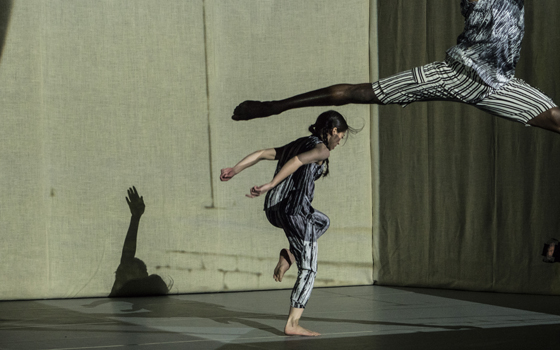 Reggie Wilson/Fist and Heel Performance Group: Citizen
Friday, February 9, 2018 at 8:00pm
CFA Theater

$28 general public; $26 senior citizens, Wesleyan faculty/staff/alumni, non-Wesleyan students; $6 Wesleyan students, youth under 18 (Reserved Seating)
"Citizen was movement and form and elegance addressing the meaning of memory—of how our bodies stand up to and attest to the concepts of modern utopian lifestyles that have brought with them both oblivion and violence."
—The New York Times

Pre-performance discussion at 7:15pm facilitated by DanceLink Fellow Amira Chambers Ottley '18 in the Ezra and Cecile Zilkha Gallery, South Gallery. 

Reggie Wilson/Fist and Heel Performance Group returns to Wesleyan with the Connecticut premiere of Citizen (2016), questioning what it means to belong and what it means to not want to belong. The work is inspired by the histories of iconic African-Americans who faced prevalent contradictions and irony connected to individuality, anonymity, freedom, and dignity in relation to their civic duties. A provocative dialogue emerges through a series of five intricately woven solos layered with haunting footage that suspends time and place.

This project is supported in part by an award from the National Endowment for the Arts.
Click here to see photos from this event.