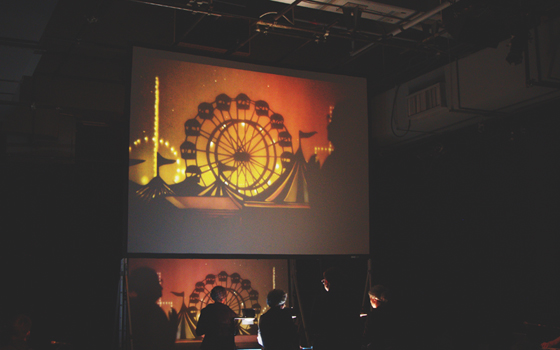 Manual Cinema: Ada/Ava
Friday, February 23, 2018 at 8:00pm
CFA Theater

$28 general public; $26 senior citizens, Wesleyan faculty/staff/alumni, non-Wesleyan students; $6 Wesleyan students, youth under 18 (Reserved Seating)
"An exquisitely precise piece of visual storytelling."
—The Guardian (United Kingdom)

Performance collective Manual Cinema creates live film on stage, combining cinematic techniques, theatricality, handmade shadow puppetry, innovative sound, and live music. The Connecticut premiere of Ada/Ava (2013) uses a story of the fantastic and supernatural to explore mourning and melancholy, self and other. Bereaved of her twin sister Ava, septuagenarian Ada solitarily marks time until a traveling carnival and a trip to a mirror maze plunges her into a journey across the thresholds of life and death. 

Funded in part by the Expeditions program of the New England Foundation for the Arts, made possible with funding from the National Endowment for the Arts, with additional support from the six New England state arts agencies.
Click here to see photos from this event.