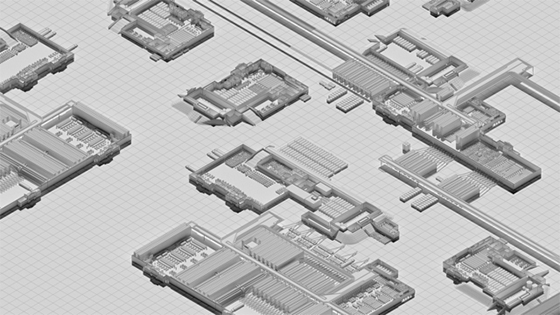 Lecture by Jesse LeCavalier: Landscapes of Fulfillment
Wednesday, February 28, 2018 at 4:30pm
Ring Family Performing Arts Hall
FREE!
Jesse LeCavalier (LECAVALIER R +D) is a designer, writer, and educator whose work explores the architectural and urban implications of contemporary logistics. He is the author of The Rule of Logistics: Walmart and the Architecture of Fulfillment (University of Minnesota Press, 2016). LeCavalier is the Daniel Rose Visiting Assistant Professor at the Yale School of Architecture and is assistant professor of architecture at the New Jersey Institute of Technology. He was the recipient of the 2015 New Faculty Teaching Award from the Association of the Collegiate Schools of Architecture (ACSA) and the 2010–11 Sanders Fellow at the University of Michigan.

LeCavalier's research has been supported by the Graham Foundation, the New York State Council for the Arts, and the BMW Foundation and his work has appeared in Cabinet, Public Culture, Art Papers, and Harvard Design Magazine. His essay, "The Restlessness of Objects," was the recipient of a 2013 Core77 Design Award and his installation, "Architectures of Fulfillment" was part of the 2017 Seoul Biennale for Architecture and Urbanism. LeCavalier is currently one of five finalists for the 2018 MoMA PS1 Young Architects Program.
Sponsored by the Samuel Silipo '85 Distinguished Visitor's Fund, Department of Art and Art History.