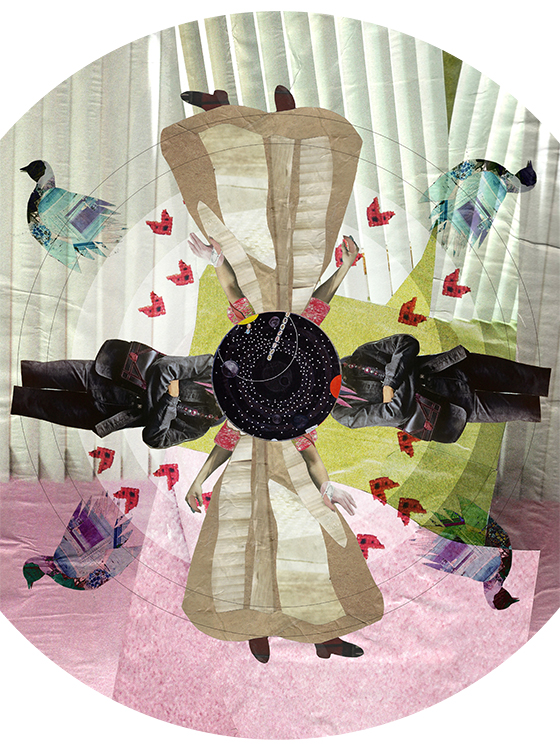 A Modern Woman's Wit
Tuesday, March 27, 2018 at 4:00pm
Davison Art Center, Room 100
FREE!
Wednesday, March 28, 2018 at 4:00pm
Davison Art Center, Room 100
FREE!

A Modern Woman's Wit is a collaboration between costume designer/textile artist and Visiting Assistant Professor of Theater Cybele Moon and media artist Erica Larsen-Dockray.

This performance builds on themes in the Slovak folktale A Woman's Wit and is an interactive installation that combines projection, sound, textile, animation, and movement to explore modern feminist connections to historical texts.

Co-sponsored by Wesleyan University's Center for the Arts and Theater Department. Made possible in part by a grant from Wesleyan's Creative Campus Initiative, funded by The Andrew W. Mellon Foundation.

A Woman's Wit was collected by Pavol Dobsinsky, edited and translated by David L. Cooper. Research assistance and consulting was provided by Chair and Professor of Russian, East European, and Eurasian Studies Priscilla Meyer.

Installation on display Tuesday, March 27 and Wednesday, March 28, 2018 from 4pm to 9pm.

Reception on Wednesday, March 28, 2018 at 6pm
Click here to see photos from this event.