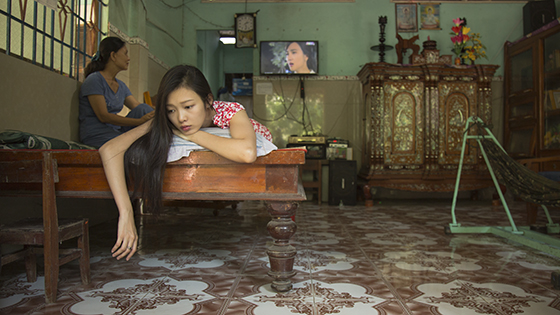 Opening Reception and Gallery Talk: Lêna Bùi  - Proliferation
Thursday, March 29, 2018 at 12:00pm
Mansfield Freeman Center
FREE!
Proliferation brings contemporary art from Vietnam to the College of East Asian Studies Gallery at Mansfield Freeman Center for the first time. Drawing on her context of living in a rapidly changing country, works by Lêna Bùi '07 range from abstract paintings to candid video, broadly examining the less obvious effects of development on the socio-political and cultural fabrics of the country, and specifically dealing with people's negotiation with nature in various forms.

Exhibition on display Thursday, March 29 through Friday, May 25, 2018. The gallery will also be open on Saturday, May 26, 2018 during Reunion & Commencement Weekend. 

NEW Gallery Hours: Monday through Friday, Noon to 4pm. 
Image: Lêna Bùi, image from Nang Bang Phang (Flat Sunlight), 47 minutes, shot in Tien Giang, Vietnam, 2016.
Click here to see photos from this event.