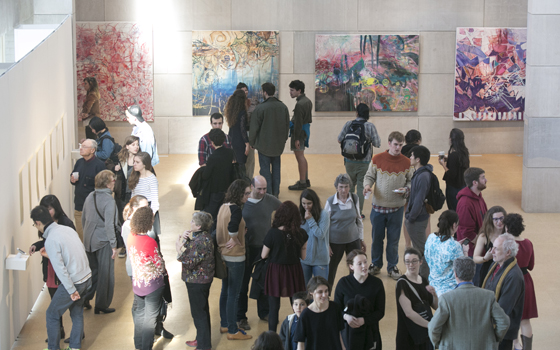 Reception: Senior Thesis Exhibition - Week One
Wednesday, April 4, 2018 at 4:00pm
Ezra and Cecile Zilkha Gallery
FREE!
View the talents of the seniors in the Art Studio Program of Wesleyan's Department of Art and Art History: Celina Bernstein, Owen Christoph, Tess Iannarone, Elena Mehlman, Charlotte Pierce, and Will Richmond.
On display through Sunday, April 8, 2018.
A World of Arts in the Heart of Connecticut