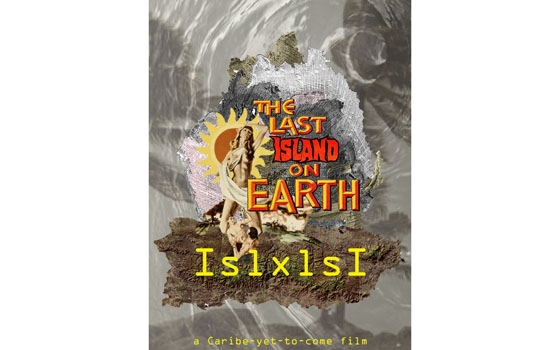 Artist Talk and Film Screening: Arnaldo Rodríguez Bagué
Thursday, April 5, 2018 at 5:30pm
Ring Family Performing Arts Hall

FREE! Open to the public.
Interdisciplinary artist and curator Arnaldo Rodríguez Bagué from San Juan, Puerto Rico will present an artist talk and screening of his recent film "Islxlsl: The Last Island on Earth" from 5:30pm to 7pm. His project considers the colonial Caribbean archipelago through, and in reaction to, the colonial sense of futurity in Roger Corman's science-fiction B-movie "The Last Woman on Earth" (1960), which was filmed in Puerto Rico. The project's focus took an ominous turn immediately after Hurricanes Irma and María in Puerto Rico and other Caribbean islands in September 2017 in light of the environmental, economic, and political aftermath. Admission to the talk and film screening is free and open to the public.
Presented by Wesleyan University's Center for the Arts in collaboration with the College of the Environment and Special Collections & Archives in Olin Memorial Library.
Click here to see photos from this event.