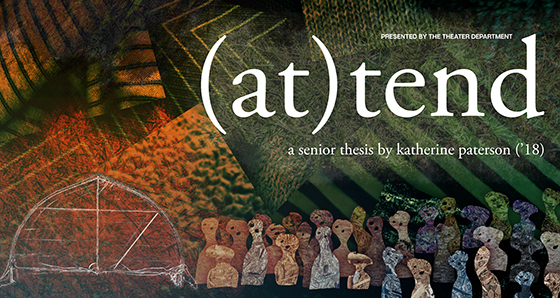 Thesis Theater Production: (at)tend
Sunday, April 22, 2018 at 6:30pm
CFA Courtyard
FREE! Reservations required.
Conceived and performed by
Katherine Paterson
'18
Where does our food come from? How does it grow? Could our relationship with food affect our interaction with one another? Inspired by work in New York City food communities Swale and Harlem Grown by
Katherine Paterson
'18,
(at)tend
is a durational performance unfolding over the course of the spring semester. The work will involve the collective construction, seeding, and tending of a greenhouse by performers and community members. This work-in-process will culminate in a site-specific installation/performance and harvest day on Earth Day. This production is in partial fulfillment for Honors in Theater.
Reservations will be available two weeks in advance of the performance online or by phone at 860-685-3355.