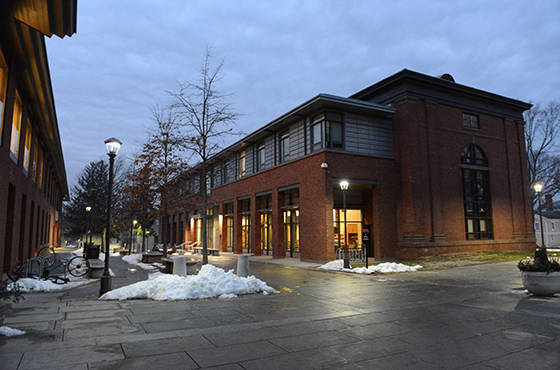 Senior Talks in the History of Art
Tuesday, April 24, 2018 at 4:30pm
Boger Hall Room 112
FREE!
Thursday, April 26, 2018 at 4:30pm
Boger Hall Room 112 [Date added]
FREE!
Seniors in the Art History Program of Wesleyan's Department of Art and Art History will present their talks: Nicole Boyd, Lily Landau, Charlotte Pitts, Sabrina Rueber, and Juntai Shen. In addition, College of Letters major Emily Furnival will also be presenting. Nicole Boyd, Emily Furnival, and Juntai Shen are recipients of the John T. Paoletti Travel Research Fellowships in Art History.
Tuesday, April 24 at 4:30pm in Boger Hall, Room 112

Emily Furnival—Modernist Medieval: Historicism and Modernism in the Met Cloisters
Charlotte Pitts—Reconstructing Sites, Reclaiming Narratives: The Architecture of Weiss/Manfredi as Critical Practice
Juntai Shen—Constructing Nostalgic Futurity: Architecture, Space, and Society in Chinese Villages, 1978–2018


Thursday, April 26 at 4:30pm in Boger Hall, Room 112

Nicole Boyd—Genio Bizzarro: Guido Cagnacci & the Refashioning of Painterly Identity in Seicento Italy
Lily Simone Landau—Artists as Historical Interventionists: Archival Appropriation & Re-Contextualization in the Art of Kara Walker and Shimon Attie
Sabrina Su-Ling Rueber—Beyond the World in White: Identity and Resistance in the Visual Language of Li Yuan-chia