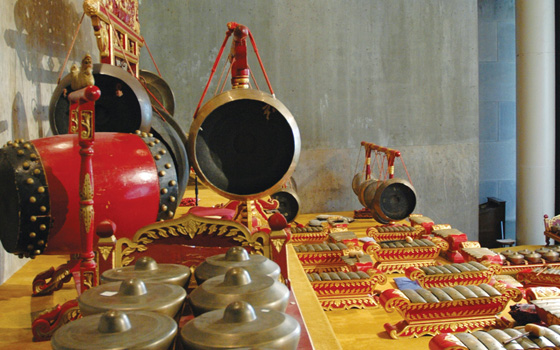 Javanese Gamelan and Dance
Thursday, May 3, 2018 at 7:00pm
World Music Hall

FREE!
Experience the culture of Java with beginning students of the
Wesleyan Gamelan Ensemble
and
Javanese Dance
. The concert includes a prelude by the
Wesleyan Youth Gamelan Ensemble
; and a contemporary dance composed and performed by master dancer/Visiting Artist in Residence
Pamardi Tjiptopradonggo Silvester
, with musical accompaniment by students of music and theater of Indonesia.