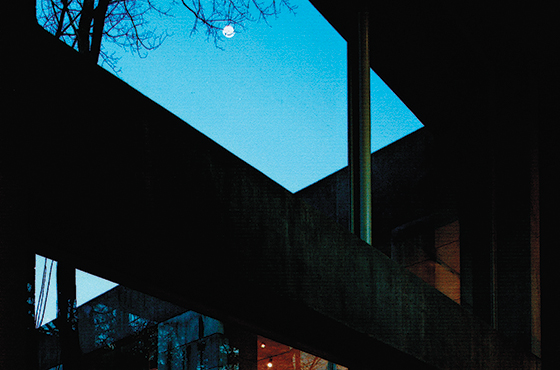 Reception: Thesis Art Exhibition
Saturday, May 26, 2018 at 3:30pm
Ezra and Cecile Zilkha Gallery

FREE!
Zilkha Gallery showcases the work of the Class of 2018's thesis students in the Department of Art and Art History's Art Studio Program from May 8 through May 26, 2018. Each student is invited to select a single work from their Senior Thesis Exhibition for this curated year-end showcase of drawing, painting, printmaking, photography, sculpture, mixed media, and architecture. 
FEATURING WORKS BY:
Celina Bernstein
Phoebe Hanzhi Chen
Owen Christoph
James Dietz
Seamus Edson
Tess Iannarone
Josephine Jenks
Virginia Johnson
Melissa Joskow
David Machado
Elena Mehlman
Ray Yiyin Miao
Emily Monforte
Charlotte Pierce
Aubrey Postier
Will Richmond
Xhonia Robinson
Giorgia Sage
Sophie Sokolov
Christina A. Vyzas
Chi Chi Wakabayashi
A curatorial statement from the student curators:
Oscillations

The seen and the unseen is constantly shifting between our exterior and interior states of vision. What are these two modes of vision? And how can art serve to mediate our perception and ultimately enable us to enter an alternate, surprising part of ourselves?

This Senior Thesis Exhibition is a culmination of a two-semester thesis tutorial of the Studio Art Program at Wesleyan University. Working in an array of mediums, the Studio Art majors have each engaged in a rigorous, self-directed creative investigation.

As curators, we have tried to investigate the divergent strategies these artists have engaged with to encourage viewers to notice not only what is seen, but also what could otherwise be easily disregarded if one does not probe beyond the surface. We consider connections between the seen and the unseen; between naturally occurring patterns, cognitive methods, and artistic expression.

In our curation of this broad range of works, we have shaped the Zilkha Gallery as its own, larger, sort of image of intercession. Photographs, paintings, and sculptural installations have been intertwined throughout the bays of the gallery. We encourage the spectator to move in and out of the coves of the space, to delve in and out of these states of the seen and the unseen, the real and the imagined, the visual and the immaterial. At their core, each of these works begs the viewer not just to see what is before them, but rather to consider what these works may invite them to think about. We invite spectators to indulge in this layered state of vision, to access the in-between states of reality and non-reality, to splurge in the indeterminate, to get lost in it...

Sara Kim '19 and Rachel Rosin '19


This exhibition was curated by Sara Kim '19 and Rachel Rosin '19 with assistance by Associate Professor of Art History Nadja Aksamija and Associate Professor of Art Elijah Huge. Co-sponsored by the Department of Art and Art History and University Relations.