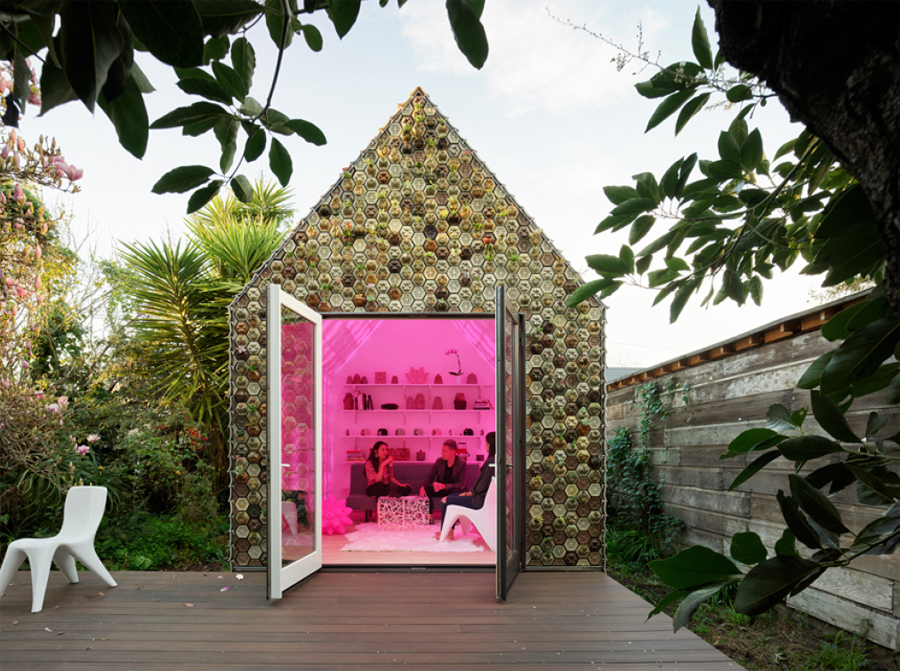 Virginia San Fratello: Emerging Objects
Monday, September 24, 2018 at 5:00pm
Ring Family Performing Arts Hall

FREE!
Virginia San Fratello is an architect, artist, and educator. She is a partner in the design studio Rael San Fratello, and is a co-founder of Emerging Objects, a 3D printing MAKE-tank specializing in innovations in architecture, building components, environments, and products. San Fratello recently won the International Interior Design Educator of the Year Award, and in 2014 her creative practice was named an Emerging Voice by The Architectural League of New York.

Sponsored by the Samuel Silipo '85 Distinguished Visitor's Fund and the Department of Art and Art History.

Image above: "The Cabin of 3D Printed Curiosities." Photo by Matthew Millman Photography.