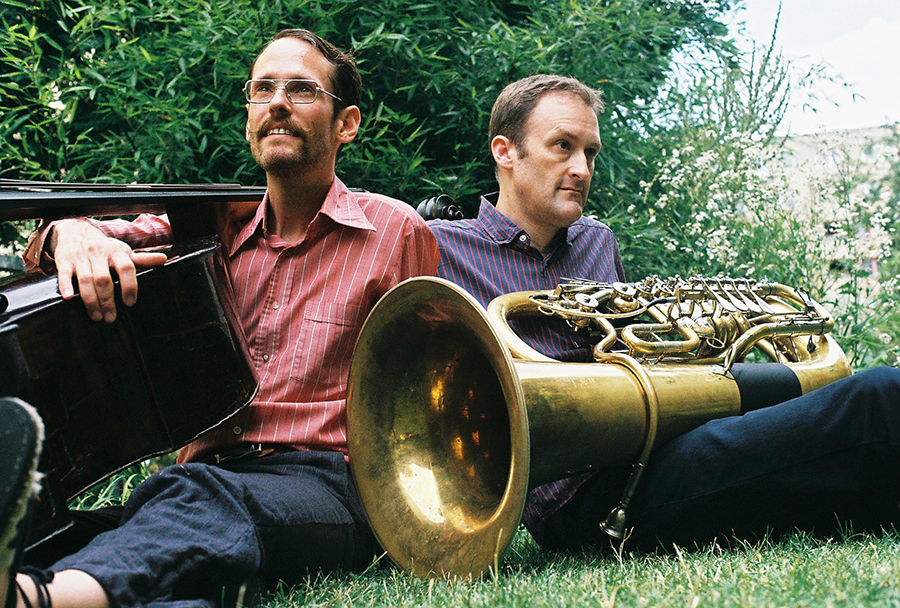 Reidemeister Move
Tuesday, September 25, 2018 at 8:00pm
World Music Hall

FREE!
"Hayward and Williams secrete sedated moods between chest and solar plexus, leaving chakras tingling in puzzlement."
— A Closer Listen (USA)
Reidemeister Move pushes the possibilities of long tones in natural harmonies for low instruments. Robin Hayward's self-designed microtonal tuba and contrabassist Christopher Williams' slow bows meld in an unearthly fusion of overtones, undertones, noise, bodily rhythms, and spatial resonance. The members work with Berlin's echtzeitmusik scene, and LaMonte Young's legendary Theatre of Eternal Music grounds their precise and immersive sound. Formed in 2011, the duo can be heard on Corvo Records and Recital Recordings, as well as venues across Europe and North America. Their name is an homage to the mathematical theory of knots.
For more information about the group please click here. 

Click here to join this event on Facebook. 

Photos by Holly M. Gilbert