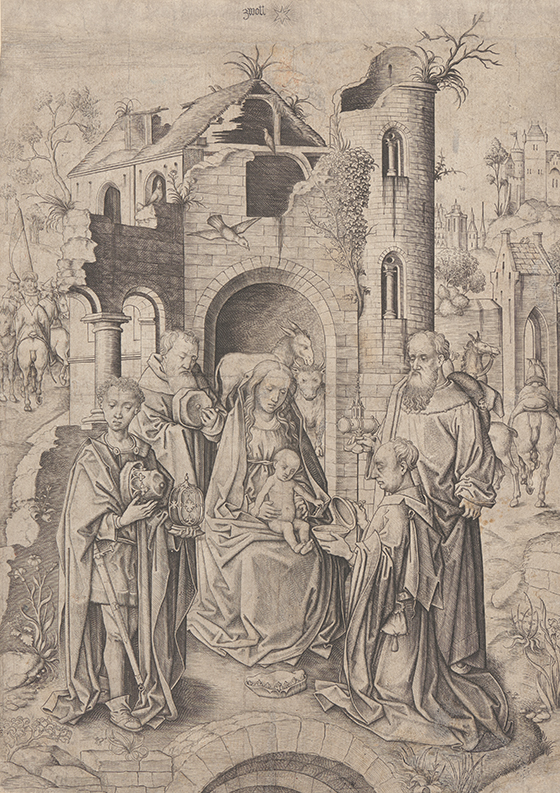 Opening Reception: Salon 2018 - Selections from the Davison Art Center Collection
Thursday, October 4, 2018 at 5:00pm
Davison Art Center
FREE!
Opening reception for the exhibition Salon 2018: Selections from the Davison Art Center Collection, with a gallery talk by the Curator of the Davison Art Center Miya Tokumitsu at 5:30pm.
Focusing on the Davison Art Center's deep and broad holdings of European and American prints, Salon 2018 features a rich mix of works, many of them seldom seen in public exhibitions. For more information, please click here. 

On display from Friday, October 5 through Sunday, December 9, 2018. 

Gallery hours are Tuesday through Sunday from Noon to 4pm. 

Exhibition closed Friday, October 19 through Tuesday, October 23; and Monday, November 19 through Monday, November 26, 2018. 

Listen to an interview with Miya Tokumitsu by Associate Director of Visual Arts Benjamin Chaffee on the Center for the Arts Radio Hour:




Image: Master IAM of Zwolle (Netherlandish, active ca. 1470–1495), Adoration of the Magi, ca. 1490. Engraving. Gift of George W. Davison, 1940. Open Access Image from the Davison Art Center, Wesleyan University (photo: R. Lee).