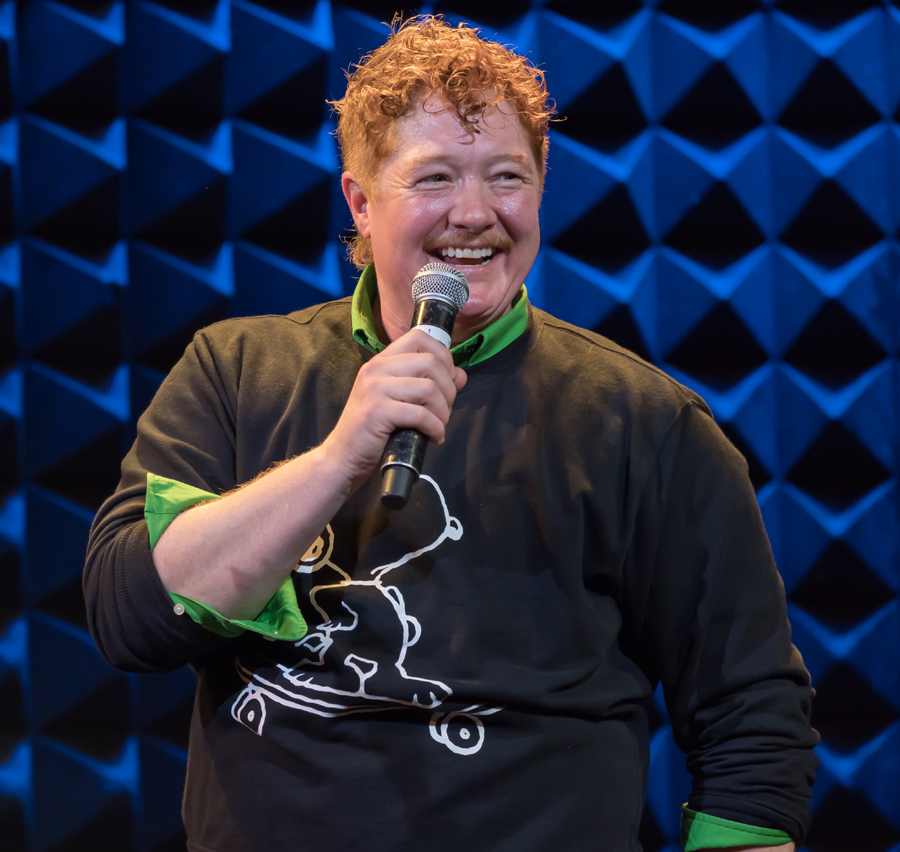 Becca Blackwell: They, Themself and Schmerm
Friday, October 5, 2018 at 7:30pm
World Music Hall

$28 general public; $26 senior citizens, Wesleyan faculty/staff/alumni, non-Wesleyan students; $6 Wesleyan students, youth under 18
Friday, October 5, 2018 at 10:00pm
World Music Hall

$28 general public; $26 senior citizens, Wesleyan faculty/staff/alumni, non-Wesleyan students; $6 Wesleyan students, youth under 18
"[Blackwell] inspires the notion that gender truly exists in the eye of the beholder."
—
New York Theatre Review
Part classic standup comedy special, part teen zine vomit confessional,
They, Themself and Schmerm
(2015) is New York City-based trans actor
Becca Blackwell
's disturbingly hilarious personal tale of being adopted into a Midwestern religious family, trained to be a girl, molested, and plagued by the question, "How do I become a man and do I even want that?" The Connecticut premiere of this one-person show engages in loving confrontation with the audience, asking what it truly means to be authentic.
Listen to an interview with Becca Blackwell by Associate Director for Programming and Performing Arts Fiona Coffey on the Center for the Arts Radio Hour (please be advised that the graphic content of this segment may not be suitable for all audiences):